Man struck and killed by marked police car in Reading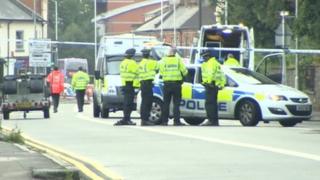 A man died when he was struck by a marked police car in Reading.
The victim, 28, and a police officer were hit by the vehicle as it responded to a burglary in Eastern Avenue at about 01:45 BST.
The man died at the scene of the crash in Wokingham Road. The police officer was taken to hospital with non life-threatening injuries.
The Independent Police Complaints Commission (IPCC) confirmed it is investigating the incident.
Wokingham Road, near Reading Old Cemetery, was closed for an investigation but has since reopened.
Chief Constable Sara Thornton, of Thames Valley Police, said: "We take it very seriously - someone has died.
"We have to find out what happened but it's early days and the IPCC will give any further comments.