Reading Festival in campsite toilet roll U-turn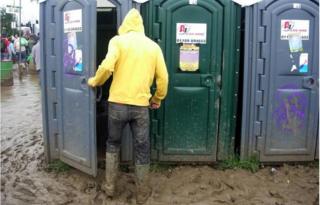 Reading Festival organisers have made a U-turn after they said toilet paper in campsite loos would not be restocked during this year's event.
A recent statement on the event's website, which has since been removed, warned of a "crackdown" on the amount of paper waste.
The new policy would have meant portable toilets would not be restocked once the first roll ran out.
But, after a rethink, organisers have said toilet paper will be replenished.
A statement said: "In an effort to improve our sustainability policies, we did consider reducing the amount of toilet roll supplied in the campsites.
"Following feedback from festival fans, the decision has been taken to maintain the supply of toilet roll distributed within the campsites."
This year's event takes place from 22-24 August with headliners Queens Of The Stone Age, Paramore, Arctic Monkeys and Blink-182.