Loddon Viaduct reopens ahead of schedule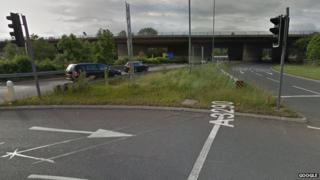 A road which has been closed since July has reopened to traffic.
All lanes on the A3290/A329M Loddon Viaduct reopened earlier, three days ahead of schedule, after work started on 23 July.
The work was part of a major improvement and maintenance scheme carried out by Wokingham Borough Council.
Councillor Chris Singleton said the traffic management system in place helped to reduce disruption.
The work focused on the eastbound carriageway towards Bracknell. Work on the westbound carriageway will be carried out during the school summer holidays next year.
The bridge's joints were replaced and new permanent concrete safety barriers were installed.
The Highways Agency is also starting improvement works in the next few weeks at junction 10 of the M4, which are not connected to the Loddon Viaduct scheme.