Bracknell Magistrates' Court building to close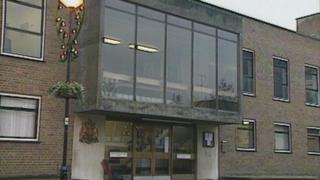 One of Berkshire's magistrates' courts is to be permanently closed, following a decision by the Lord Chancellor.
No trials have been heard at the court since 2012 as HM Courts and Tribunals Service (HMCTS) said it is in a "poor state of repair".
Hearings have been transferred to Reading, Slough, Maidenhead and Newbury which have better custody facilities and transport links.
A HMCTS report found closing the building would save £40,000 annually.
The closure of the court would allow the site on Town Square to be included in Bracknell Forest Council's regeneration plans for the town centre, HMCTS said.