Timothy Painter suicide: 'Serious flaws' found in care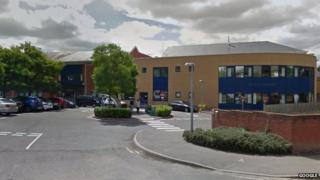 "Serious flaws" were found in the care of a suicidal patient discovered hanged in woodland, a corner has ruled.
Timothy Painter, from Pangbourne, suffered from depression and was found dead nearly a month after he was permitted to leave Reading's Prospect Park Hospital in March 2013.
Berkshire coroner Peter Bedford recorded a narrative verdict and said there had been missed opportunities.
Berkshire Healthcare NHS Foundation Trust apologised.
'Very limited information'
Mr Painter, 41, had not been detained under the Mental Health Act and was at the hospital voluntarily.
Mr Bedford said had he been properly assessed, he could have been persuaded not to leave the hospital.
Mr Painter was last seen catching a taxi from Asda in Tilehurst on 21 March 2013. His body was found in woodland in Tidmarsh on 12 April.
The inquest heard that staff responsible for allowing Mr Painter to leave the hospital had "very limited information" and seven shortfalls in his care had been identified.
These included not being seen by a psychiatrist, incomplete transfer, a lack of consultation with family and lack of review of his medical notes.
Speaking after the inquest, Mr Painter's partner Emily Broun said she was happy that issues raised by her and the family had been addressed.
"We just want this not to happen to anybody else," she said.
"Hopefully with all the changes that they [the trust] are implementing this can prevent it from happening to anybody else."
Helen Mackenzie, director of nursing and governance at Berkshire Healthcare NHS Foundation Trust, said: "We would like to apologise to Timothy Painter's family.
"We accept the coroner's findings as our standards of care were simply not good enough.
"We will never know if Mr Painter could have been prevented from taking his own life but there is certainly more we could have done to give him the support and help he needed."
She thanked Mr Painter's family for working with the trust on a review into the case.