Wokingham to get new newspaper after weekly title axed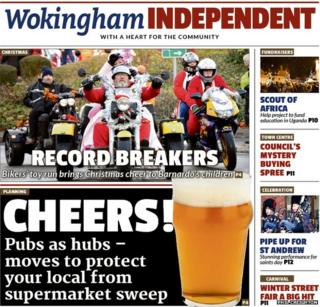 A Berkshire town which had its weekly newspaper axed is to get a new publication.
Wokingham will get an independent newspaper after the Wokingham Times was closed as part of publisher Trinity Mirror's cuts.
Editor Phil Creighton said the town was "a place that needs its own newspaper", as it is "a growing town undergoing a very exciting regeneration".
The Wokingham Independent will be launched in the new year.
Mr Creighton, who also runs Berkshire's Christian community publication XN, said details were still being finalised.
He could not confirm if it would be a paid or a free publication, nor if the title would recruit a team of journalists.
"We'll be encouraging the community to get involved," he said.