Revamp plans for Reading derelict care home site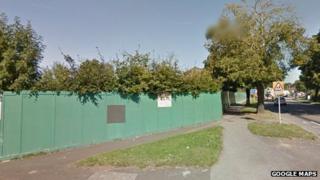 A derelict care home site in Berkshire is to be redeveloped with a new home for the elderly under council plans.
The Alice Burrows home in Southcote, Reading, closed in 2007 and the council failed to sell the site in 2009.
The council is now proposing a new home for 70 residents, with 30 spaces set aside for those who are either very frail or in need of dementia care.
An Alzheimer's Society report showed more than two thirds of care home residents have a form of dementia.
Reading currently has five nursing homes but only two offer specialist care for people with dementia.
Rachel Eden, lead councillor for adult social care at Reading, said: "The proposal to build a new residential nursing home with specialist support for people with dementia is a major step forward."
The council estimates a contract award will be made in May.
If plans are agreed, the new home on the Dwyer Road site, will be open from autumn 2017.