Langley GP surgery proposals spark location row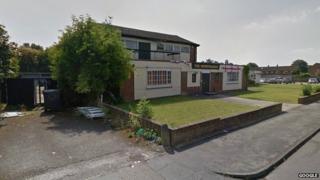 A row has broken out over proposals for a new doctors' surgery on the site of a pub in Slough.
The local clinical commissioning group (CCG) said the planned building in Meadow Road, Langley, was not needed and other areas were more deserving.
Slough Borough Council said it was "frustrated" by the decision, and there was a strong desire for the project.
But CCG leader Dr Jim O'Donnell said the area had the town's lowest A&E attendance rates.
He highlighted Chalvey as a more deserving part of the town, and said it was about "doing the greatest good for the largest number of people".
'Identified need'
"Langley has the lowest number of A&E attendances per head of population in Slough," he said.
"That doesn't sound to me like an area that needs more GPs."
Dr O'Donnell said he understood the council's desire to prioritise healthcare but it was important to approach the issue "sensibly".
The council said the results of a consultation highlighted Langley as an area where residents strongly felt the need for a new surgery.
Deputy leader James Swindlehurst accused the CCG of "batting the council away".
"What their strategy actually is remains a bit of a mystery," he said.
A recent report found Berkshire needs to increase GP numbers by 50% to meet rising demand.
The council said it remained committed to finding a solution.