Slough brothel raided by police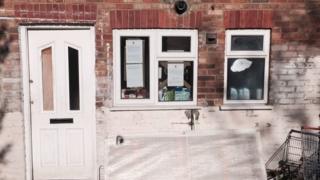 A brothel said to be causing tensions within a community in Slough has been raided by police.
Six women and five men aged between 20 and 50 were evicted from the property on Hatton Avenue by officers on Wednesday.
Police said the premises were being used by prostitutes, some of them working along the Farnham Road.
PC Ian Whitlock said tensions had arisen over the brothel, which has been served with a closure notice.
Residents contacted Thames Valley Police with concerns of disorder, nuisance behaviour and criminal activity stemming from the address.
No arrests have been made, but cash was seized from the property.
PC Whitlock said: "We are only too aware of the devastating impact such behaviour can have on law-abiding residents."