Mouse gets caught in 155-year-old trap in Reading museum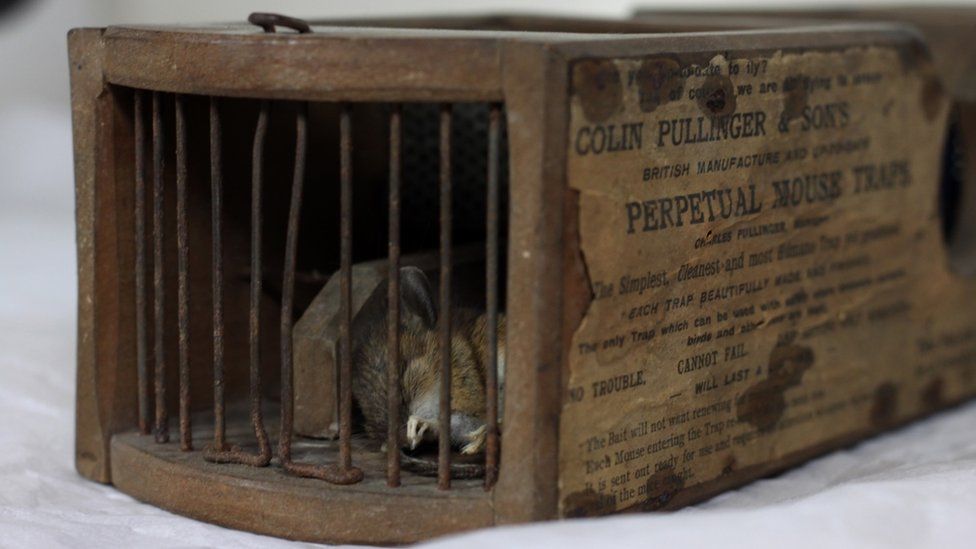 A 155-year-old Victorian mouse trap on display at a museum sprung into action again to claim its latest victim.
Ollie Douglas, assistant curator at the Museum of English Rural Life, was baffled when he discovered the dead mouse in the trap, which was in a cabinet.
He said the rodent could have entered the trap to make a nest, but got stuck inside.
The trap is one of hundreds kept at the museum.
Mr Douglas said: "We think that the mouse chewed at the label and got interested in chewing at the string attached to the label."
It is thought the mouse entered the trap to get the string.
The device, created by Selsey-based inventor Colin Pullinger, was dubbed the "perpetual mousetrap" as it was claimed that it would last a lifetime.
It is believed to have featured during The Great Exhibition in 1851 at Crystal Palace.
The device works by trapping mice humanely with a see-saw mechanism.
Mr Douglas added: "It was designed about 155 years ago.
"And here it is, still capable of catching mice, even though it was not baited."
The Museum of English Rural Life, based at the University of Reading, has said the mouse could become a permanent feature in the museum, or be given a burial.
Related Internet Links
The BBC is not responsible for the content of external sites.