Berkshire teacher banned for life for fake references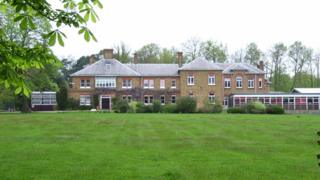 An English teacher who gave false references to employers has been banned from the profession for life.
Abdul Qayoom, 39, who worked at schools across Berkshire from 2012 to 2013, was convicted of providing four schools with false references in April 2015.
He was sentenced to 18 months in jail, which was later suspended.
A National College for Teaching and Leadership panel found he had acted in a way that could bring the profession into disrepute.
'Utmost seriousness'
The panel said the former teacher at Hurst Lodge School in Ascot - described as a "good teacher at classroom level" - had been deliberately dishonest.
"The schools that received the false references were also put to additional expense and the pupils' education was disrupted by Mr Qayoom accepting a job offer and then not taking it up", the panel added.
The prohibition order prevents him from teaching indefinitely in any school, sixth form college, youth accommodation or children's home in England.
The panel said: "Public confidence in the profession could be seriously weakened if conduct such as that found against Mr Qayoom were not treated with the utmost seriousness when regulating the conduct of the profession."
Mr Qayoom has 28 days to appeal against the decision.