Datchet bridge named in memory of drowned son Michael Scaife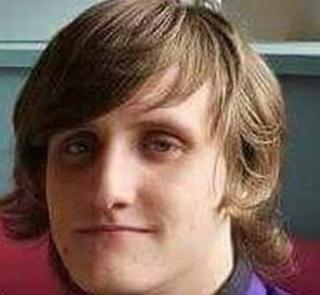 A bridge across the Jubilee River in Berkshire has been officially named after a young man who drowned there.
Michael Scaife, 20, died near the footbridge in Datchet in August after going to the aid of a friend.
A petition launched by his father, Mark, to name the bridge at The Myrke as "Michael's Bridge" attracted more than 2,500 signatures.
He said he hoped the naming would educate people about the dangers of open water swimming.
Eton Town Council initially opposed the naming of the bridge, which is owned by the borough council and partially on land owned by Eton College, but voted in favour after a plea by Mr Scaife.
Last summer, his son jumped into the river with two friends.
When one of the got into trouble he went to their aid but got into difficulty himself. His friends were able to swim to safety.
"Our family hopes that by naming this bridge in Michael's memory it will have the necessary effect to educate and warn people of the dangers of open water swimming and to ensure no other families have to endure the pain we are feeling," Mr Scaife said.
He said his son had a "bright future" and had started a mentoring course with the Prince's Trust youth charity.
Councillor Simon Dudley, leader of Royal Borough of Windsor and Maidenhead Council, described the bridge naming as a "fitting tribute".
"Since Michael's tragic death we have worked with the Environment Agency to ensure appropriate signage has been installed in the area warning about the dangers of the river at this point and to install buoys," he added.