Reading ReadyBike hire scheme helped by new sponsors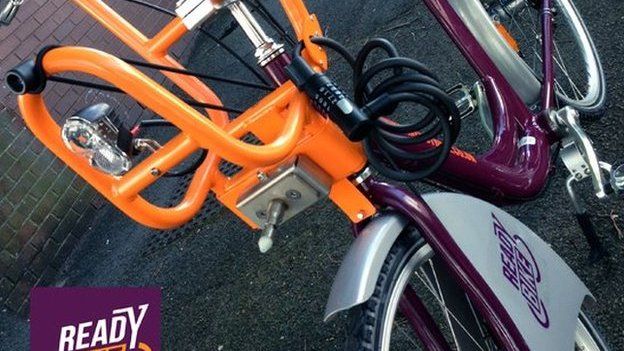 A public bike hire scheme on the brink of going bust has been given fresh funding by two new sponsors.
Reading Borough Council had said it would stop subsidising ReadyBike at the end of March.
However, Thames Valley Park and the David Lloyd Health Club announced on Thursday that they would sponsor 20 of the 200 bikes.
The scheme's operator, Hourbike, said more money was still needed.
It said the new sponsorship was "the start of an ongoing journey" to maintain ReadyBike, which provides bikes from 29 locations in the town.
Tim Caswell, managing director of Hourbike, said: "ReadyBike has become a popular mode of transport for people across Reading and we hope more local businesses will get on board and sponsor the bikes."
Councillor Tony Page said he hoped the new sponsorship funding model would make ReadyBike "commercially sustainable in future years".
ReadyBike was launched with a £1.2m government grant in 2014.
Related Internet Links
The BBC is not responsible for the content of external sites.