US arrest man charged with 1996 Reading gun murder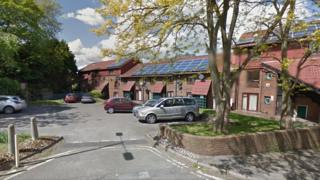 A 52-year-old man extradited from the United States and arrested at Heathrow Airport has been charged over the fatal shooting of a Reading man in 1996.
Terrence 'Jeff' Allamby, 43, was shot twice in the Mandela Court area of Reading on 29 September and subsequently died from his injuries.
Howard Patterson, of no fixed abode, has been charged with murder, attempted murder and possession of a firearm.
He will appear at Oxford Magistrates Court.
Mr Patterson has also been charged with possession of crack cocaine with intent to supply, making a false statement to procure a passport and possessing an identity document with improper intention.