Vodafone to cut hundreds of jobs at Newbury HQ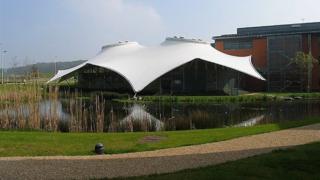 Vodafone has announced hundreds of redundancies at its Newbury headquarters.
The mobile phone company, which employs 4,500 people at the site, said the decision was being made to "simplify" its business structures.
It said those working in project management, managerial and functional roles were at risk.
A spokesman said: "We will be working with all those affected to support them."
The company would not confirm exactly how many jobs would be lost, but said the number was in the "low hundreds".