Conservative Wokingham Council leader ousted by colleague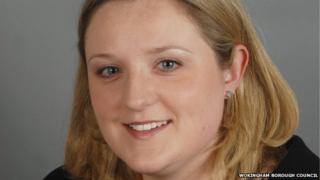 The Conservative leader of Wokingham Council, Keith Baker, has been ousted by his colleague, Charlotte Haitham Taylor.
Mr Baker had been leader of the council for three years.
Miss Haitham Taylor, who represents Shinfield South, secured two more votes to beat him to the top job.
She is expected to be voted in as leader on 18 May at Wokingham's annual council meeting.