Hydropower scheme approved for River Thames in Reading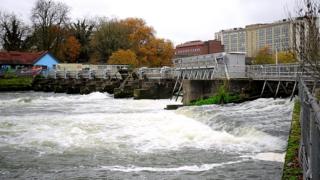 A community group has received planning permission to install two water turbines to produce hydropower on the River Thames in Reading.
Electricity generated at Caversham weir will be enough to power about 100 homes and the group expects construction to begin in 2018.
During construction the weir will be adapted to aid the movement of fish.
The group hopes to raise much of the investment by a community share offer.