Family's tribute to A303 crash victim 'lovely' Elisha Clarke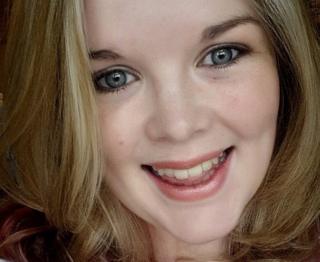 The family of a student killed in a car crash paid tribute to the "inspiring" 24-year-old who "had so many dreams".
Elisha Clarke, from Derwent Road, Thatcham, in Berkshire died on 22 May following the crash on the A303 near Andover, Hampshire, on 12 May.
In a statement her family said they were "heartbroken at the loss" of "lovely Elisha".
Ms Clarke had been a passenger in one of the cars and was reading accounting and finance in Winchester.
Police are still investigating the cause of the crash.
Her family said: "Elisha had so many dreams, she was attending university and was passing with firsts.
"She wanted to travel the world and see the beauty that lies there. She is so loved by her parents, sister, nieces and her many friends and family.
"She inspired people to be the best they can be. Her friends weep for their fallen sister but Elisha has a new adventure to find.
"Elisha will be young and beautiful forever and never forgotten".