The Queens Arms in Reading to become hub for the homeless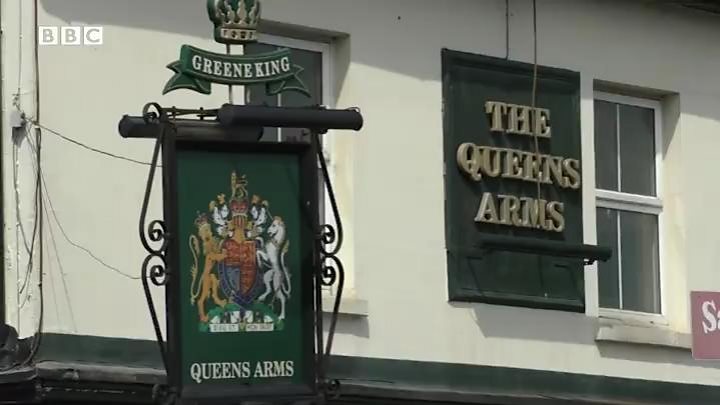 A derelict pub in Reading is getting a new lease of life by becoming a drop-in centre for the homeless.
The Queens Arms is being converted by Grace Gomez, formerly homeless herself, into an alcohol-free community hub offering free hot meals and clothes.
Work is under way to spruce up the pub that has lain empty for six months, with an estimated opening date in July.
Mrs Gomez, 52, said she wanted to "help other people in need" and hopes to raise £19,000 through crowdfunding.
Mrs Gomez set up Christian ministry The Way in 2012 and subsequently a charity called New Beginnings to offer help to the homeless and disadvantaged. Due to its growing popularity she needs larger premises.
The idea was to bring an empty community building back into use that would offer help to single homeless people, but also homeless families in B&Bs who are "cooped up in one room with children".
Having run away from home at a young age, Mrs Gomez said she has "first-hand experience of sofa-surfing and being on the streets with nowhere to go," and living in bed and breakfast accommodation with her then two-year-old son.
She said it was hard for homeless parents "not being able to prepare a meal for children, having to eat junk food, having bowls of cereal on the bed and washing up dishes in the shower".
She added: "We thought it would be good if they had somewhere to go, they could drop in after school, there will be free food and drink on offer, and there will be a place outside for children to play - just like a pub without the alcohol."
The pub, in Great Knollys Street, will also be a place to donate clothing and school uniforms, and Mrs Gomez has teamed up with charity FareShare - which tackles food waste - to collect surplus food from supermarkets and food production factories.
Currently 255 statutorily homeless people are in temporary accommodation in Reading, according to borough council figures.