Reading children's service makes 'no progress'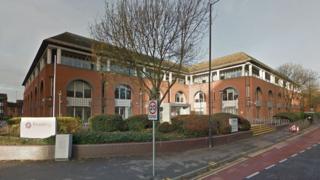 "Significant weaknesses persist" in a council's children's service a year after it was rated inadequate.
Ofsted has revisited Reading Borough Council and found it has been "too slow" to make improvements.
In 2016 the inspector found "serious, persistent and systemic failures", with standards having deteriorated since previous visits in 2012 and 2013.
The council said it "accepts that the pace and scale of improvement has been slower than anticipated".
Some improvements were found to have been made in specific areas of the service, in particular in the provision for looked after children, with the setting up of a dedicated team.
However positive changes were "limited" and only benefited a small number of children.
Inspectors criticised the authority for failing to stabilise the workforce, finding that "no progress has been made since the last visit".
The "majority" of management posts continue to be filled by temporary staff.
Just over half the people on child in need plans were found to have been visited within the timescales stated in their plans and nearly a third have no plan at all.
The latest inspection took place on 31 May and 1 June 2017.