Nurses say Slough children 'at risk' from private provider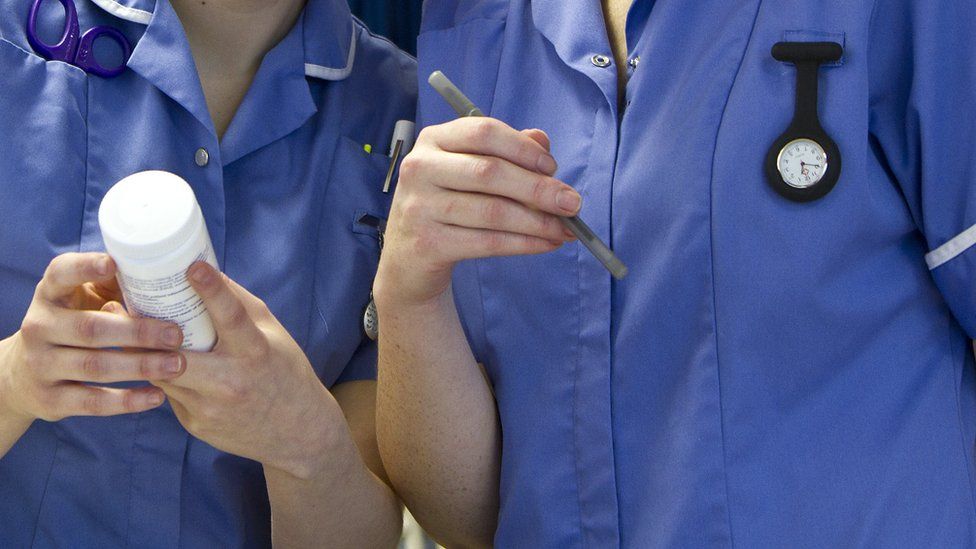 Children could be put at risk by a council's decision to outsource a youth health service contract to a private company, it has been claimed.
The Royal College of Nursing (RCN) is concerned Solutions 4 Health, which will provide school nurses and health visitors in Slough, lacked experience.
However Slough council said the company won the tender following a "rigorous procurement process" and accused the union of "scaremongering".
The contract begins in October.
Solutions 4 Health, which will take over providing the service from Berkshire Healthcare NHS Foundation Trust, said it had "stringent safeguarding processes" which were independently reviewed.
But RCN regional director Patricia Marquis said the business "doesn't have a history of looking after really vulnerable families".
"It's a concern that something sad or bad will happen to families or children in Slough as a result of there not being the understanding of the sensitivities and complexities of the services they need to deliver," she said.
"I haven't received any reassurance that anyone who really understands what is needed has been involved in the process."
An NHS nurse, who is currently working in the Slough team, spoke anonymously to the BBC and claimed the change would mean care becoming "financially rather than patient driven".
Another nurse added: "I feel the change in the organisation will compromise the safety and quality we can give and thereby create a risk."
Slough Borough Council said it was "confident" in its decision which followed "a robust consultation and tender process, led by experts".
It added the implication that those experts were unequal to the task was "offensive".
In a statement, Solutions 4 Health said it already provided services to more than 30 councils nationally and was accredited by the Royal Society of Public Health.
The statement added: "[We] very much look forward to welcoming all the existing team of health visitors and school nurses into our supportive, focused, and caring culture."
Related Internet Links
The BBC is not responsible for the content of external sites.