Slough road rage video: Police file no charges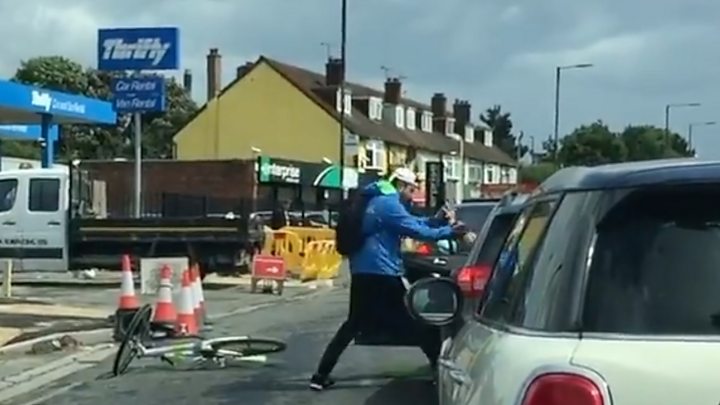 No charges are being filed after an apparent road rage incident was caught on camera, police have said.
Thames Valley Police said it had "investigated fully" the footage showing a cyclist and the occupants of a car fighting in Bath Road, Slough, on Thursday.
A force spokesman said the case had been reported but the victims were "not supporting any prosecution".
The man who filmed the fracas said it was unclear why the fight had started.