Teacher cleared over Marlston House classroom porn search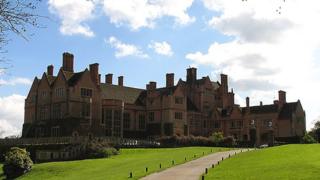 A teacher who lost his job at private school after pupils viewed pornographic images in class has been awarded more than £30,000 at an employment tribunal.
Werner Nel had been a teacher at Marlston House, an independent girls' boarding school, near Newbury, Berkshire when he was sacked.
He had been accused of trying to hide the severity of the images.
The school said it disagreed with the ruling and was considering an appeal.
The employment tribunal in Reading heard Mr Nel was teaching a class of six and seven year-old girls how to use search engines in April 2016, telling them to put terms including "cats, dogs and guinea pigs" into their browsers.
They also put in terms like "the queen underwear" and "naked boys".
When he heard giggling, the teacher saw images of "naked human form" on the screen and immediately closed the window.
Other teachers said they had seen "naked boys" in the browser search history, but when Mr Nel later produced a printout of the search history, the term had changed to "dogs".
He denied altering the search engine history.
Mr Nel was given a written warning and then dismissed without notice shortly afterwards.
The tribunal reported that Mr Nel had not been told that IT experts brought in by the school had found "there is no reason to see [the search history] as having been altered manually."
'Matter of trust'
It ruled he had been wrongfully and unlawfully dismissed and awarded £34,000.
The school - which teaches children aged three to 13 - said it did not agree with the decision and was considering whether to appeal.
"In a matter of safeguarding and trust, Mr Nel lost the confidence of the senior leadership team and could not be allowed to continue in his role," the school said.
The BBC has not been able to contact Mr Nel for a comment.