Policeman crash death: Man charged with manslaughter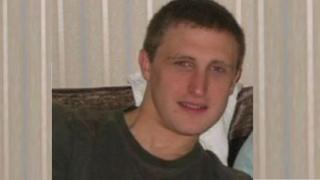 A man who knocked down a police officer who tried to stop a stolen car has been charged with manslaughter, four years after the crash.
PC Gareth Browning, 36, died this year after being hit by a car in Reading in 2013.
Thames Valley Police said the Attorney General has now granted the authority to prosecute Luke Haywood, 32, with manslaughter.
He will appear at Reading Magistrates' Court on an unconfirmed date.
PC Browning was on foot in the Whitley area of the town when he was hit by a black Mazda.
The force said he had needed "constant care" after being medically retired as a result of the crash.
He never recovered from his injuries and died on 1 April this year.