Sunningdale School mum Caixia Sun's crush death ruled an accident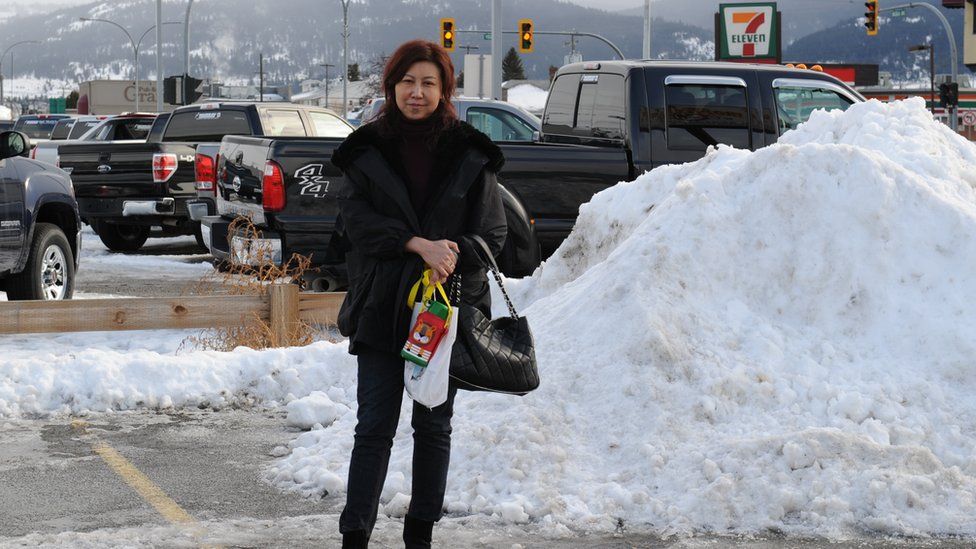 The family of a mum crushed to death by a car at her son's school said "justice has not been served" after an inquest ruled her death was accidental.
Caixia Sun, of Sunningdale, Ascot, was hit by a Ford Galaxy at a school firework display on 5 November 2015.
Kitchen porter Melvin Owusu Ansah, who was aged 19 and held a provisional driving licence, was behind the wheel.
The inquest heard as he was driving on private land belonging to Sunningdale School, he could not be charged.
Mr Owusu Ansah told the hearing he had mistakenly put the automatic car into reverse as he tried to park.
"I tried to put the car into the park position and it wouldn't go, then my foot went on to the gas."
He said the car was then propelled backwards "really fast" and was out of his control.
Mrs Sun, 50, died from a "massive head trauma" when the Galaxy crushed her against another parked vehicle.
The jury at the inquest found the crash was the result of "unintended acceleration".
Speaking after the verdict, Mrs Sun's family expressed their concern over the police's inability to bring criminal charges because of a "gap in the current law".
Solicitor Mark Bowman said: "The family feel, in some way, that justice has not been served because no criminal action has been brought.
"Had the firework display at the school been advertised by a poster on the gate, for example, it could have been argued that it was a public event and the RTA (road traffic accident) offences would have come into play, but it was not.
"Mrs Sun's family are devastated by her death and are seeking a change in the law so that people driving on private land are just as responsible as people driving on public roads and are bound by the same laws."