Royal wedding: Windsor council plans 'unattended bedding ban'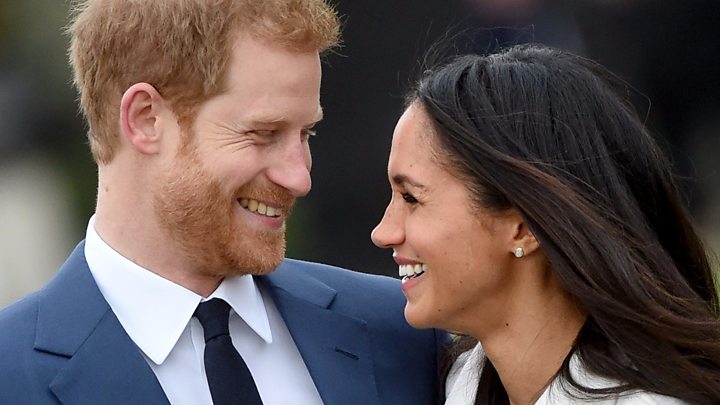 A council at the centre of a row over begging ahead of the royal wedding wants to ban people from leaving bedding and belongings "unattended" on its streets.
Windsor and Maidenhead Council is proposing to increase fines for anti-social behaviour to £100.
The council hopes the "robust strategy" will reduce rough sleepers by 50% by the end of March 2019.
Prince Harry and Meghan Markle will marry at Windsor Castle on 19 May.
Plans put forward for a new public space protection order (PSPO) by the council include banning people from making "any verbal, non-verbal or written requests for money, including the placing of hats and containers".
In the proposals, council officers added that "no person shall, for any duration of time, leave unattended in a public area any bedding, belongings, personal effects or any other material or paraphernalia".
A council spokesman told the BBC: "No start date for this consultation has been set and no date has been set for the new strategy to begin."
He added that every rough sleeper has complex and personal needs that "we work to address on an individual basis".
The leader of Windsor and Maidenhead Council, Simon Dudley, survived a vote of no confidence last month in the continuing row over begging ahead of the royal wedding.
Mr Dudley previously suggested rough sleepers would put Windsor in a "sadly unfavourable light" when Prince Harry marries Meghan Markle at St George's Chapel.
The Tory leader claimed his comments had been misconstrued.
Reasons for the recommendations come after an "increased volume of reports regarding people who are rough sleeping and begging" in town centre streets, council officers said.
Murphy James, from Windsor Homeless Project, questioned how "fining somebody who quite evidently, has no money" would bring a solution to the problem.
He added: "Criminalise real criminals, not those that are forced into a situation by circumstance and left to survive. That is quite simply inhumane."
The proposals will be examined by the council's cabinet at a meeting next week.
Three Tory councillors, Paul Brimacombe, Asghar Majeed and Geoffrey Hill immediately resigned from the party, after Mr Dudley survived an attempt by his own party to force him out in January.