Coldstream Guards soldier guilty of rape in Windsor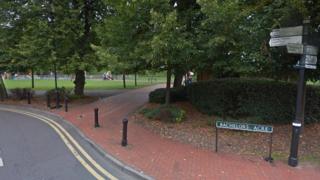 A soldier based at Victoria Barracks in Windsor, home to the Coldstream Guards, has been found guilty of rape.
Connor Brayley, 24, was captured on CCTV dragging and pulling his victim through Windsor town centre on 14 December.
He then carried out a "sustained and horrific" attack on the woman in her 20s in Bachelors Acre park.
Det Con Christopher Jamieson praised the woman "for her bravery in standing up to face her attacker".
Speaking after the jury reached its verdict, he said: "Brayley put his victim through a terrible ordeal and subjected her to a sustained and horrific attack."
Brayley will be sentenced at Reading Crown Court on 6 July.