Duke and Duchess of Sussex attend Royal Ascot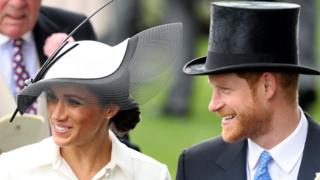 The Duchess of Sussex has joined the Queen to make her first appearance at Royal Ascot.
Wearing an outfit from the makers of her wedding dress, Givenchy, the Duchess arrived at 14:00 BST in a carriage procession with her husband Prince Harry, behind the Queen.
The couple, who were married a month ago at Windsor, presented a trophy to Frankie Dettori for winning the St James's Palace Stakes.
The royal party was attending the first of five days racing this week.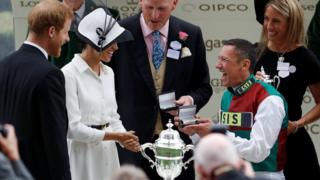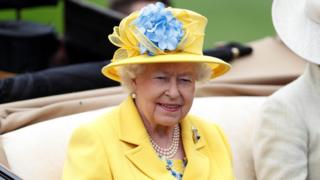 Bookmakers were taking bets on the colour of the Queen's hat, which turned out to be yellow with a blue flower.
Flowers appear to be a theme at this year's event, with many racegoers reflecting them in their own choices of headwear.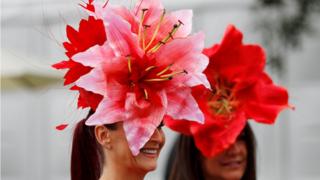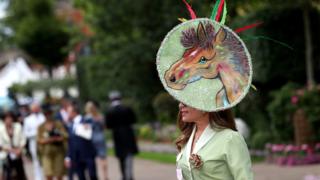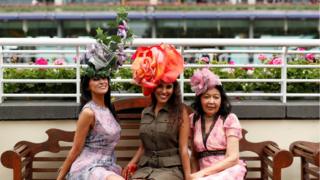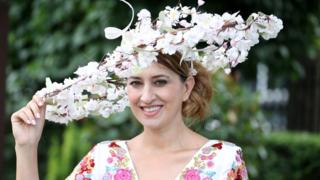 You may be interested in:
.