Reading Mass Rapid Transit plan hits stumbling block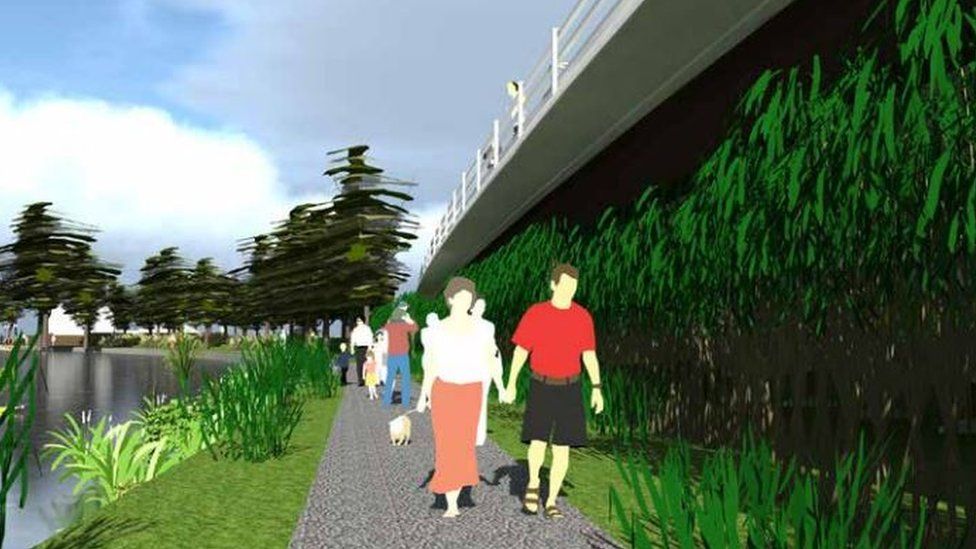 Plans for a new £24m traffic scheme in Reading are in doubt after councillors unexpectedly voted against the scheme.
Reading councillors had already given their backing to the Mass Rapid Transit scheme but their counterparts in Wokingham have now blocked the plan.
The aim of the sustainable transport route is to ease congestion but protesters say it will cause significant environmental damage.
While it is a major stumbling block, it does not mean the idea is scrapped.
Wokingham councillor Andy Croy said: "It's difficult to know what the next step will be.
"But we have to be very vigilant to make sure that when the applicant [Reading Borough Council] comes back, we're ready for them."
He added: "It's clear from talking to many residents in my ward that there is simply no support for this. The perceived benefits don't outweigh the very considerable disadvantages."
Following Monday's vote, the council said in a statement it is "hugely disappointed" by Wokingham's decision.
It added: "The principle aim of the scheme is to offer people travelling between Wokingham and Reading a new sustainable travel option which would help to manage future demands on Reading's road network, including congestion and air pollution."
It concluded: "Reading Borough Council will now consider its options going forward, taking into account the possible impact of costs and delays."
Related Internet Links
The BBC is not responsible for the content of external sites.