'Human error' factor in Reading Ikea lift death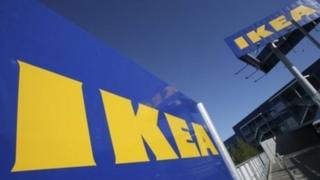 Human error was a "significant factor" in the death of a mechanic who was working on a lift at an Ikea store, an inquest has heard.
Joaquin Fernandez, 41, died while carrying out electrical work at a store in Reading in October 2016.
A lift descended above his head and trapped him as he worked below.
The lift was "not faulty" and Mr Fernandez had "not checked and approved" that he had control of it, Reading Coroners Court was told.
Abi Stinson, from West Berkshire Council, said Mr Fernandez should not have entered the lift "without considering with his colleague or by any other means, that the lift car was under control".
Martin Banasik, an expert engineer investigator, said the lift which trapped Mr Fernandez was "not faulty".
He said the engineers had not taken control of it "in a manner that would ensure their own safety" and "electrically isolating the lift at the mains" would have made it safer.
A post-mortem examination found Mr Fernandez died of traumatic asphyxiation, where the chest is crushed by a large object.
The inquest jury heard the "experienced" engineer, from Sevilla, had signed a health and safety risk assessment before starting the work.
The court has heard how Mr Fernandez was working on the lift with Manuel de Sola, who said he was picking up tools to disable the lift on the first floor when it descended.
He then heard a "shout" from Mr Fernandez, and realised he had been trapped down the shaft.
Police statements from those who attended the scene suggested that meant he did not know it was moving.
Mr Banasik told the hearing it was "perfectly credible" Mr Fernandez may have not "necessarily" heard the hydraulic lift lowering down due to background noise.
He said the lift moving would be "relatively quiet", but that it made a "hissing" or "gurgling" sound as it moved.
The inquest continues.