Maidenhead farm pony was killed with single head shot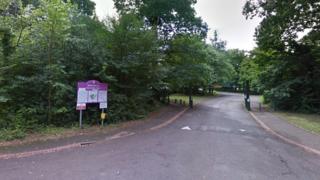 A pony was shot through the head and killed at a farm in Berkshire, police have said.
Thames Valley Police launched a witness appeal after the Shetland was found with a single shot through its head at a farm in Ockwells Road, Maidenhead.
Officers said a .22-calibre rifle could have been used shoot the pony on 29 July
In a statement the force said the land was surrounded by a park and access was "fairly open".