Absolutely Ascot: Fears over impact of reality TV show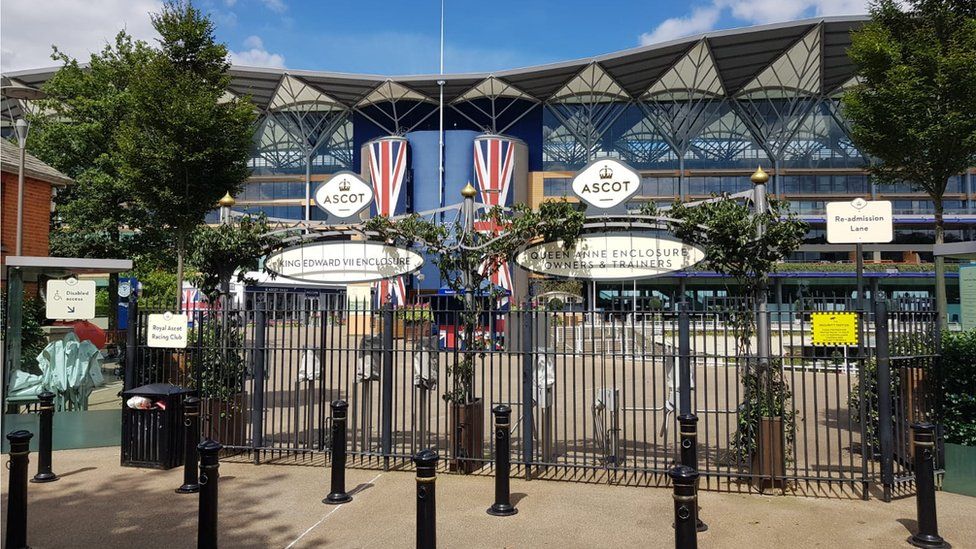 A new TV show could damage the reputation of Ascot, residents fear.
Best known for its racecourse, the Berkshire town is the setting for an ITV programme called Absolutely Ascot.
The "constructed reality" show, in the mould of Made in Chelsea and TOWIE, will feature both Ascot locals and people who have been "parachuted in".
There are concerns the programme could hit property prices in the well-to-do town, where the average house costs more than £800,000.
ITV did not want to disclose who was taking part in the show, but production company Optomen would say that filming was already under way.
Optomen, behind reality shows such as Great British Menu and Mary Portas: Secret Shopper, confirmed that some of the characters in the show were not actually from Ascot.
This is something that concerns locals.
Tom Roe, who works in a shop on the high street, said: "I don't think it is portraying Ascot as it really is; I think it is just another show that will be short-lived."
He added that the show should feature "people who live here and grew up here".
Another resident, Imogen Coombes, said: "It is misleading about the town - there are so many types of people in Ascot that won't be represented."
That event attracts about 300,000 people over the course of a week, although the racecourse won't be featuring in Absolutely Ascot - it said the programme-makers had not been allowed to film inside the grounds.
The Facebook group Ascot People, which has 10,000 members, has been awash with fearful comments by those who claim to have seen filming taking place at locations including a restaurant and on the village green.
What is 'constructed reality TV'?
A cross-pollination of soap opera and documentary, following real people going about their daily lives - but some storylines are constructed or initiated by producers in advance
The genre includes programmes such as ITV's The Only Way is Essex (TOWIE), MTV's Geordie Shore and E4's Made in Chelsea
In 2011, Bafta introduced a constructed reality award to reflect the popularity of such programmes
One contributor wrote about the potential for house prices to fall, while another posted: "Dear God, could it get any worse?"
However, some are more philosophical about Ascot becoming the home of a reality TV show.
Allison Sharpe, chair of Sunninghill and Ascot Parish Council, said "I think the general public will realise that this is life with a bit of sensationalism thrown in.
"If all the people were from Ascot I don't think you would have a very long-lived programme."
And Ascot resident Beverley Brown believes there could be some benefits to being in the public glare.
"It will put Ascot on the map and help trade to the bars and restaurants," she said of the programme.
"We may be a small place but we have a lot to offer."
Related Internet Links
The BBC is not responsible for the content of external sites.