Jail for Reading bomb hoaxer who 'wanted to be hero'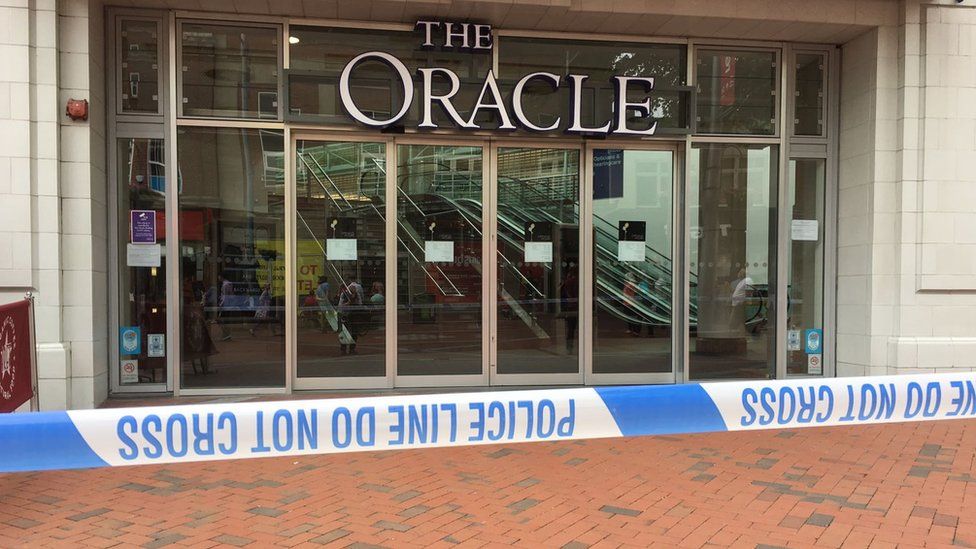 A shopping centre cleaner who put a fake bomb in public toilets to "be a hero to colleagues" has been jailed.
Sergio Costa, 46, made the "device" using batteries from a toy car before placing it in a toilet roll holder at the Oracle in Reading in June.
He told security staff he had found a suspicious device in an "elaborate hoax", Reading Crown Court heard.
Costa, who had mental health issues, admitted placing an article with intent, and was jailed for two years.
An army bomb disposal unit was called and a 100m cordon was set up in the town centre by police after security were alerted.
The court heard Costa, from Reading, wanted to be able to "save the day" for bosses.
He had planted the "device" using items he had found in bins which included batteries removed from a toy car, and a "white powder" believed to be washing detergent.
Costa was working as a cleaner at the Oracle when he approached security staff saying he had found a suspicious device in the public toilets, the court heard.
Judge Angela Morris said his actions "were carefully orchestrated".
"You must have known it would cause great fear" to colleagues and the public, she said.
The shopping centre lost about £350,000 in revenue as a result of the closure.
John Simmons QC, for the defence, said Costa had "what we would describe in the old days as a mental breakdown".
He made the fake bomb as a "pathetic attempt" at trying to be a "hero", and was repentant for his actions, Mr Simmons added.
A medical report read to the court said Costa was suffering from mental illness, and had collapsed twice as a result of the stress involved from work.