Police 'save the day' after bringing riot van to six-year-old's party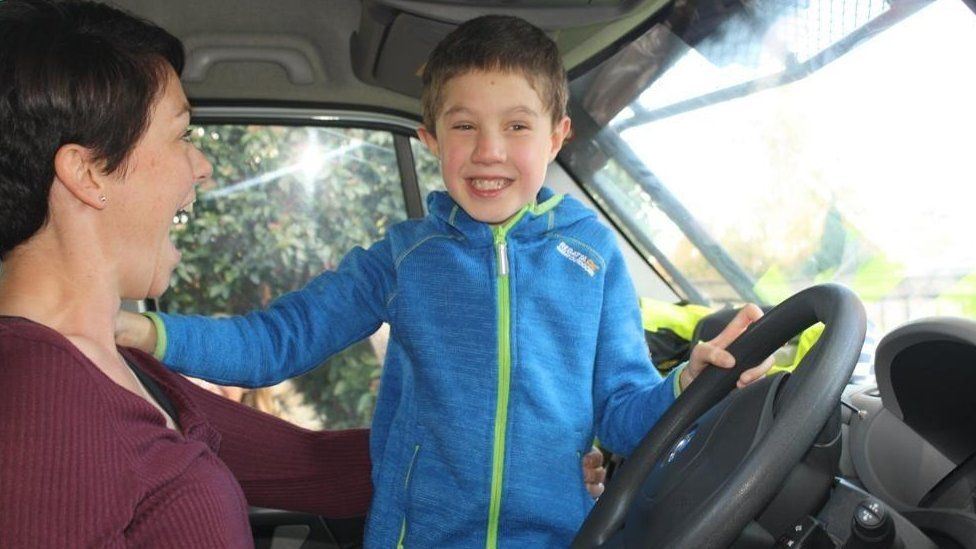 Police officers "saved the day" for a six-year-old boy after arriving at his birthday party in a riot van after a previous booking failed to turn up.
Anna Banyard ordered a party bus for her son Alexander and 21 others at her home in Warfield, Berkshire on Sunday.
When it didn't arrive her friend tweeted for help and officers responded by turning up with the van, which they allowed the children to play inside.
Mrs Banyard, 36, described the officers as "superheroes without capes".
She said she was "on the verge of crying" as her plan for the party fell apart, because Alexander, who is autistic, "loves buses".
"It wasn't a party, it was a shambles, and we had 22 very disappointed children", she added.
But then her friend Stephanie Cook tweeted a plea for help, which officers from Thames Valley Police in Bracknell responded to by turning up on her drive shortly after.
Mrs Banyard said: "We rushed outside with Alexander and there was a riot van, a sergeant and a PC. It was mad.
"They immediately invited Alexander to sit in the driver's seat and press all the buttons," she said. "They taught him how to put the lights on, and the sirens, you can see from that picture he thinks it's hilarious.
"They opened up the side doors and the back doors and just let the kids pile in."
She said her son thought the day was "incredible" and the riot van "saved the day" for him.
Sgt Cassandra Oswald, of Bracknell Neighbourhood Policing Team, said: "It is really important that children know we are there to help them and be comfortable in approaching us.
"We were happy to make Alexander's day and show the children the van."