Eton teacher Matthew Mowbray guilty of sex offences against pupils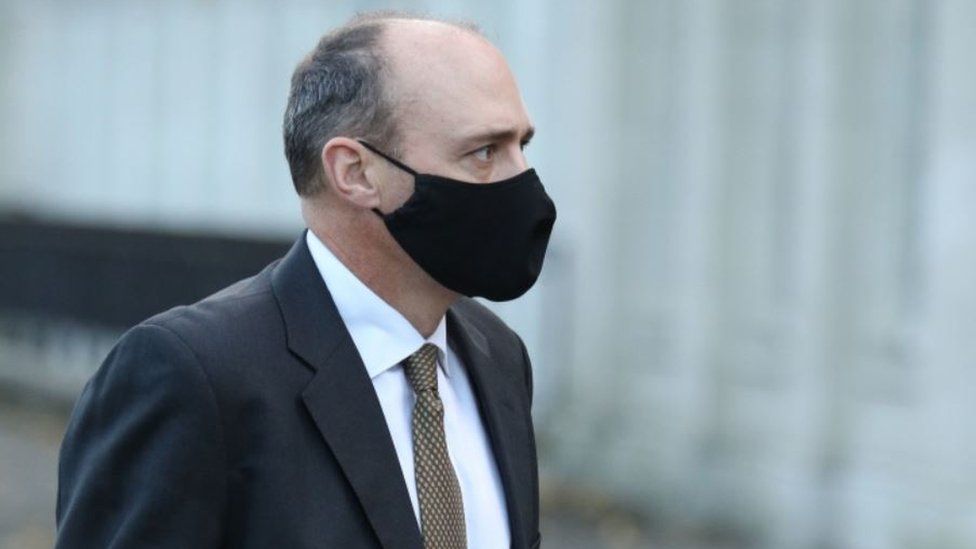 A former Eton College teacher has been convicted of sexual offences against pupils during "nocturnal" visits to their bedrooms.
Matthew Mowbray, 49, went into boys' rooms under the guise of discussing schoolwork, Reading Crown Court heard.
He was found guilty of eight counts of sexual activity with a child and not guilty of one against a girl.
The defendant previously admitted six counts of making indecent images of children and one of voyeurism.
Mowbray, of Locks Heath, Southampton, was dismissed from his role at the boys' boarding school, near Windsor, Berkshire, following his arrest.
His trial heard he would pay regular "nocturnal visits" to boys "for his own sexual gratification".
Following his conviction, Marc Thompson, of the Crown Prosecution Service, said: "Mowbray's victims described feeling uncomfortable with his nocturnal visits to their rooms.
"Whilst not overtly sexual acts, they knew the touching was wrong, but were at a loss to know what to do.
"Mowbray's intentions became clear with the discovery of the indecent images on his computer, it was through this evidence we were able to prove to the jury that the manner in which he touched the boys was intended to satisfy his own sexual desires."
Simon Henderson, head teacher at Eton College, said he was "outraged" by the way Mowbray had "abused his position of trust and betrayed those in his care".
He added there was a "palpable sense of betrayal, coupled with shock and deep regret that we did not identify his offending earlier".
He said staff would be "redoubling our efforts to ensure that Eton remains an ever more open and supportive environment for all of our pupils, so that they can continue to feel confident to come forward with any concerns that they may have".
He offered his "unreserved apologies" to those affected and paid tribute to their "extraordinary courage and dignity".
Mowbray did not give evidence in his trial. He will be sentenced at Reading Crown Court at a later date.
He was granted bail on the condition he does not contact parents or staff from Eton College, must not enter Eton or the surrounding area, and must not have unsupervised contact with children who are under the age of 16.
Related Internet Links
The BBC is not responsible for the content of external sites.