Covid: University of Reading dismisses demand to refund tuition fees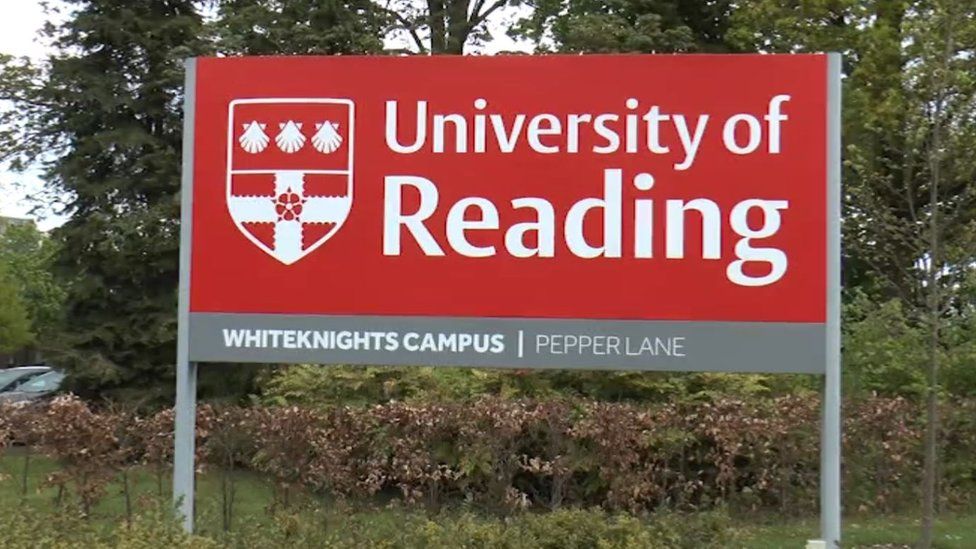 The University of Reading has said it will not reduce tuition fees due to Covid-19.
Reading University Student Union (RUSU) called for an "extraordinary response".
But vice-chancellor Prof Robert Van de Noort said the university continues "to offer a high-quality learning experience" and "good support".
In an open letter, RUSU student officers also asked the university:
To lobby private landlords so students living at home can receive their money back on their rent
A "safety net" to mitigate against the impact of Covid on student assessments
Promise graduations go ahead and social activities when it is safe to do so
The RUSU wrote: "The year-long disruption to our student community has been extraordinary in nature, such as two national lockdowns, disruption of teaching and learning, lack of face-to-face lectures and significantly impacted in-person student activities.
"Given the challenges of online learning, limited access to university facilities, and that students are now discouraged from returning to campus, we hope the University of Reading will acknowledge that this was not a normal year and requires an extraordinary response by both the university and RUSU."
Had adapted it courses for the increased online content
Waived the halls fee during the spring lockdown last year and the current lockdown, and was writing to private landlords
Finalising its policy to mitigate the effect of Covid on exams and assessments
But the university said it would not be offering a reduction in tuition fees this year.
Prof Van de Noort added: "We are confident that this flexible approach will enable students to meet their programme learning outcomes, whether they are on campus or studying at a distance."
He added "we have made all our decisions with our students' safety and learning outcomes at heart".
Related Internet Links
The BBC is not responsible for the content of external sites.