Reading hotel refugees left without medication for weeks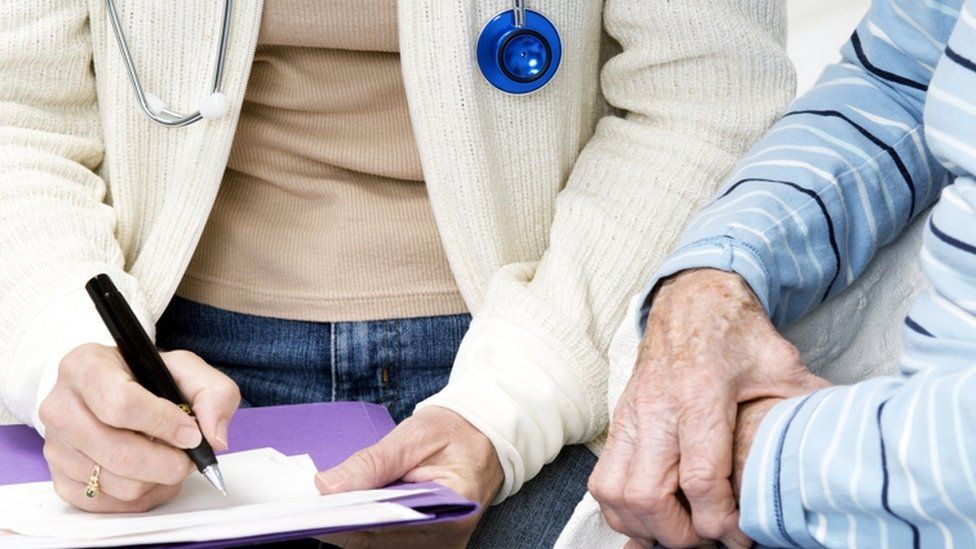 Refugees and asylum seekers housed in a hotel during the Covid-19 pandemic were left without health services and medication for weeks, a report found.
About 80 people were moved to the hotel in Reading, Berkshire, by the Home Office last March.
It then took four months for them to be registered with GPs, according to the report's authors, Healthwatch Reading.
A "slow" and "fragmented" response from local authorities was partly to blame, the local health champion said.
It added that it was concerned by the "lack of timely, joined-up and appropriate response to meeting their healthcare needs".
Healthwatch Reading said it visited the hotel four times, speaking to 43 residents from 19 different countries who spoke 16 different languages.
The report said: "Local organisations got little notice of the asylum seekers arriving in Reading but once they were here, the process of linking the arrivals into local health services was slow and responsibility for their overall wellbeing was fragmented."
Speaking at a Reading Borough Council (RBC) health and wellbeing meeting on Friday, Mandeep Kaur Bains, Healthwatch Reading's chief executive, said the hotel's temporary residents had suffered dental issues, pain, lack of medication supplies, mental health issues, and insomnia.
She said the move to the hotel in some cases caused "unsafe breaks" in care, potentially removing them from established support systems and disrupting ongoing treatment and regular medication, according to the Local Democracy Reporting Service.
The Berkshire West Clinical Commissioning Group said it was seven weeks before they were told the asylum seekers were in Reading.
Seona Douglas, RBC's director of adult care and health services, said "there are some complications about when we can and cannot intervene".
All asylum seekers are due to leave the hotel by Thursday.
Related Internet Links
The BBC is not responsible for the content of external sites.