Pub and owner fined £16,000 for 'sewer abuse'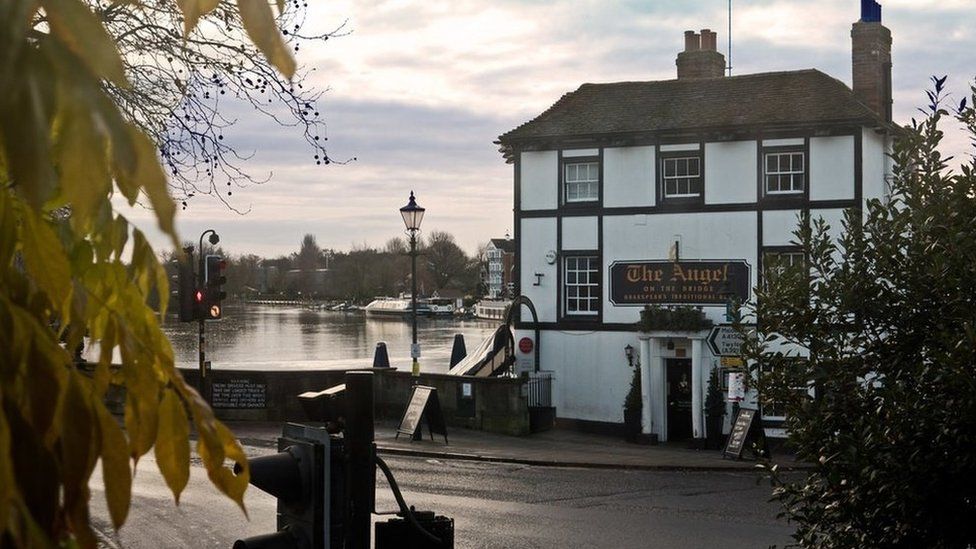 A pub landlord has been prosecuted for "sewer abuse" by Thames Water in a "landmark case", the company has said.
Mark Dunlop, and his pub The Angel on the Bridge in Henley-on-Thames, Oxfordshire, were fined more than £16,000 for allowing cooking fat and oil to enter a sewer network.
The pub owner pleaded guilty to breaching the Water Industry Act.
Thames Water said the case was the first time a food outlet had been prosecuted for sewer abuse.
The water company, which is the largest in the UK, said such actions result in "thousands of blockages and fatbergs every year".
Thames Water said its investigation covered several instances between 2017 and 2019 where "significant amounts of fat, oil and grease" from the Grade II-listed pub's kitchen were "allowed to get into the sewer network, increasing the risk of blockages".
Anna Boyles, who leads Thames Water's sewer protection team, said when fat and oil congeals and blocks pipes, "sewage backs up through the system and can flood properties and cause catastrophic environmental damage".
She said in most cases the company was able to advise restaurants and bars to install the correct equipment, but added "if they don't change their behaviour we have no other option.
"We're pleased The Angel on the Bridge now has the right kit installed to stop more fat entering the sewers," she said.
Mr Dunlop was personally ordered to pay £7,170, and the business £9,170, for a total of £16,340 at Reading Magistrates' Court .
The Angel on the Bridge has been a fixture in Henley since 1728.
Related Internet Links
The BBC is not responsible for the content of external sites.