Reading gas holder demolition begins after delay due to falcons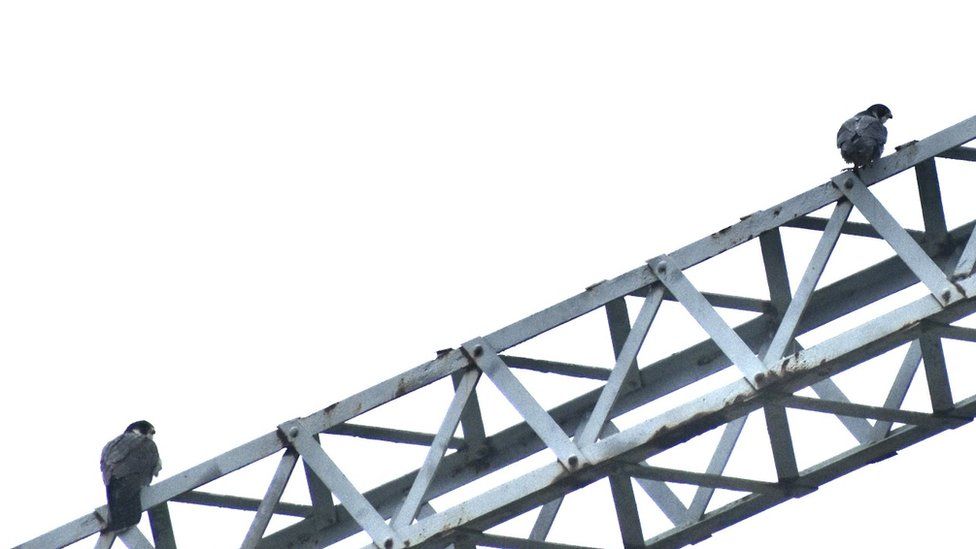 Preparation work to demolish a gas holder has begun after it was halted when peregrine falcons were spotted on the landmark.
Gas Holder No 4 in Alexander Turner Close, Reading, is being dismantled as part of plans for a block of flats.
But earlier this month an independent ecologist confirmed no nesting birds were observed.
SGN said the ecologist, who undertook breeding bird monitoring surveys from February to September, confirmed the peregrine falcons were merely perching on the gas holder, and were not nesting.
Reading Borough Council previously said if active nests were recorded, demolition work would only proceed once all the young had fledged and the holder was no longer in use by the peregrine falcons.
The tower site has a cast iron column base structure, dating to 1887, which is to be uplifted and placed in an area away from any demolition activities, before a decision is made on its future.
Once the site has been cleared, 130 flats are expected to be built on the land.
SGN said dismantling contractors were currently carrying out project preparation works at the site, ahead of dismantling works which are expected to begin on Monday.
Related Internet Links
The BBC is not responsible for the content of external sites.