Reading bus out of action after swan lands on roof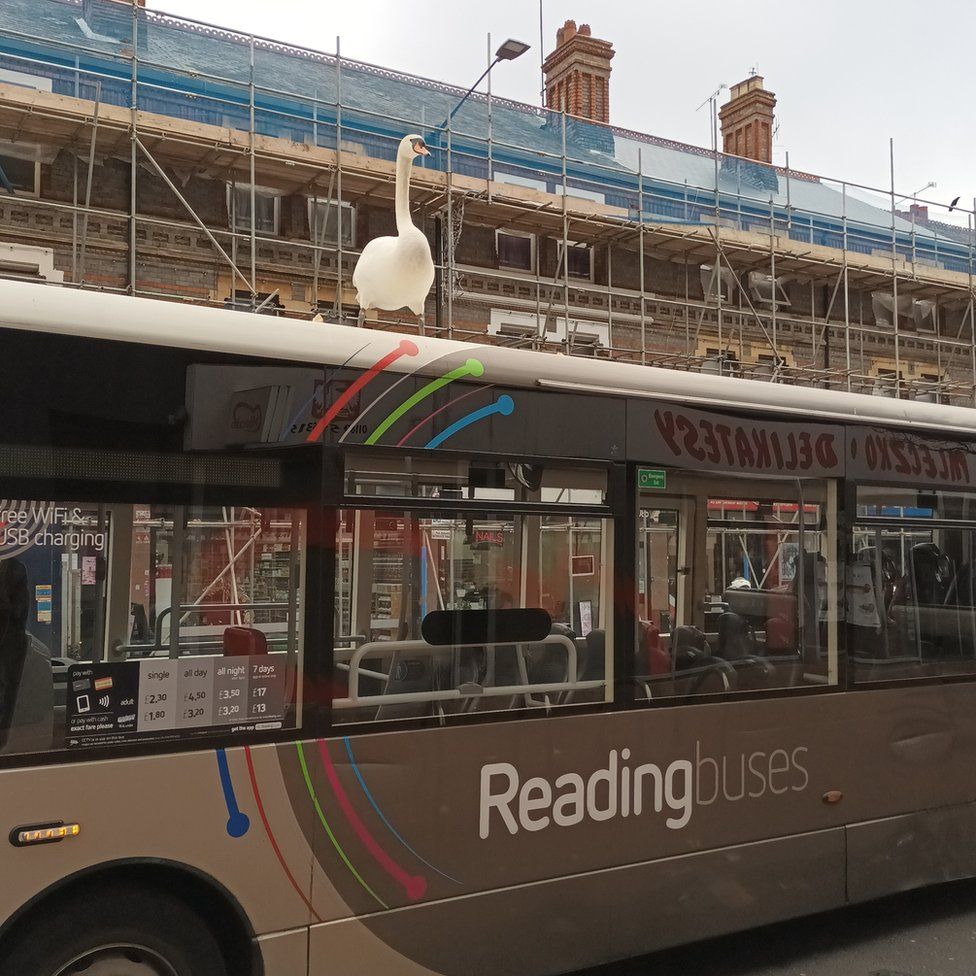 A swan caused something of a flap when it decided to land on the roof of a bus.
Commuters required alternative transport after the bird came to rest on top of a Reading Buses single decker in West Street, Reading, on Friday.
The company decided not to move the vehicle until experts from rescue charity Swan Lifeline arrived.
Marketing manager Jake Osman said a swan had never landed on the roof of one of the company's buses before.
The company arranged an alternative bus for customers while waiting for the interloper to swan off.
When it came down staff and members of the public were able to contain it on the pavement.
Swan Lifeline took the swan away for medical checks and supervision.
Mr Osman said: "We have seen seagulls and pigeons sitting on the tops of buses and we've even seen them riding for a few metres before flying off when the bus started moving more quickly.
"However, we obviously did not move the bus whilst the swan was on board."
"A big thank you to Swan Lifeline for attending and making sure no harm came to the animal. We hope the swan enjoyed its brief stay on our bus and that it recovers with them.
"It is welcome back on board any time."
Related Internet Links
The BBC is not responsible for the content of external sites.