Birmingham City Council to make £230m of savings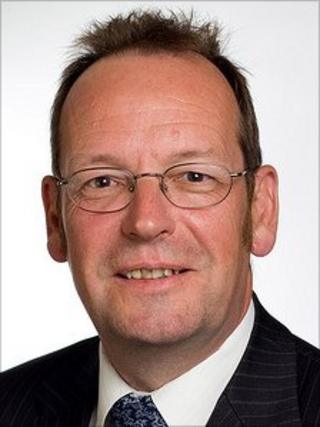 Birmingham City Council estimates it will have to make £230m of savings during the next four years.
The council, the largest local authority in the UK, previously said it would have to make savings of up to £69m by April 2011.
Chief executive Stephen Hughes said it was "a big number" and is waiting for clarification from the government.
The GMB union said it could mean up to 10,000 direct job losses and another 10,000 in the community.
Mr Hughes said the range of cuts depended on how the council analysed how the government might make reductions affecting councils.
He said he would have a better idea later on in the year and added that the council was working hard to "crack the problem".
"Until they finish their analysis we won't know," he said.
He said the council would probably look at administration costs and "opportunities for maximisation" - looking to see if affairs can be run in a more "business-like" way.
The council currently employs about 55,000 people, including school-based staff and casual workers.
Mr Hughes, paid £200,000 per year, said he did not know how many people would be employed in a few years' time.
He added he would be fooling people if he said it did not mean the council was going to employ fewer staff.
"What we need to do is manage that process in a way that minimises the impact on the people who are directly affected," he said.
Asked to give a message to council workers, he said: "It is going to be tough, we will be open and honest with them about what changes are going to happen.
"We will try and tell them as quickly as possible what they are and we will take account of their views.
'New bombshell'
"I can't say they will have a job for ever and a day, its not going to be true."
Last year, he said, the council had reduced staff numbers by about 1,000 but fewer than 100 jobs went by compulsory redundancies.
"We have demonstrated that we can manage the change in a way that is least disruptive to staff and that is what we will want to continue to do," he said.
The jobs had gone through reducing agency staff, voluntary redundancies and natural turnover, he said.
He added projects such as the Metro expansion from Snow Hill to New Street were under review but he was hopeful it would go ahead.
Other big projects, such as the New Street station rebuild, were settled before the cuts were realised.
Brian Strutton, national secretary for the GMB Union, said the latest announcement was "going too far".
He said: "The new bombshell of £230m worth of cuts could mean up to 10,000 direct job losses, another 10,000 in the local community due to the knock on effects and a devastating impact on basic services to the citizens of Birmingham.
"The workforce of Birmingham City Council are already being hit with job losses and a pay freeze while the chief executive Stephen Hughes took a £17,000 pay rise.
"These new cuts in Birmingham are going too far and the people of Birmingham should have the chance to say whether they agree or not."