Birmingham City Council 'failing to protect' children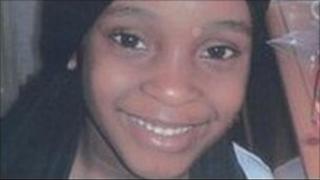 Birmingham City Council is failing to protect vulnerable children and its capacity to improve is inadequate, an Ofsted report has found.
Inspectors said "critical deficiencies remain in front-line work with children" with managers not knowing how many cases are being dealt with.
Failings were highlighted after the 2008 death of Khyra Ishaq, seven.
Councillor Len Clark, head of children's social care, said "more needs to be done".
Eighteen months ago the council was told by the government it must improve.
Mr Clark said he was leading an immediate "re-alignment" of the service.
Earlier this month, the head of children's services said he would retire in 2011.
The announcement came just weeks before a Serious Case Review into Khyra's death was due to be published. She starved to death at a house in Handsworth and weighed just 2st 9lb when she was found.
Her mother and her partner were jailed earlier this year after they admitted her manslaughter.
Ofsted inspectors contacted children and young people receiving services, front-line managers, health professionals, senior officers including the director of children's services as part of their report.
They also reviewed 42 case files for children and young people.
'Largely unaware'
Their report said: "Although some improvements have been recently made in some key areas by social care services and by partner agencies, including most of those areas required by the Government Improvement Notice that was issued in February 2009, some key and important deficiencies remain.
"Quality assurance systems, including supervision, fail to identify the major weaknesses in casework in too many cases."
They were also critical of the Birmingham Safeguarding Children Board (BSCB) - which agrees how services and professionals should work together in the city - for being "pre-occupied" by 20 serious case reviews which have been undertaken over the last four years.
Other areas inspectors highlighted were "serious deficiencies" in management and practice as well as the sharing and availability of information across the various partnerships.
"Managers are unable to establish if their service is complying with statutory requirements and are largely unaware of the quality of the service," the report said.
The council must immediately ensure that there is a detailed understanding of the deficits in current practice and address with the courts the "unacceptably long timescales" for the completion of care proceedings within the next three months.
But inspectors said arrangements for planning, case review and recording were adequate overall and there were "good examples" of multi-agency front-line working.
'No quick fix'
Mr Clark said: "We know we are not good enough yet, we know more needs to be done and we know what we have to do to improve.
"But there is no quick-fix solution to the problems faced in an authority the size of Birmingham.
"Birmingham has a track record of turning around services and there is determined political will to resolve this issue and achieve our goal - a world-class children's social care service."
Last week the council said it estimated it will have to make £230m of savings during the next four years.
In February, it announced up to 2,000 jobs could be axed during the next financial year.
Unions warned that the cuts could place an unprecedented burden on social workers, making it harder for them to visit people at risk.