Appeal to help Pakistan flood victims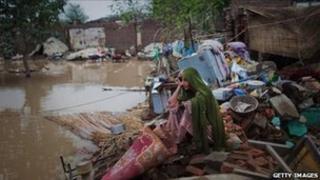 An appeal to raise £2m to help the victims of flooding in Pakistan has been launched.
Birmingham-based Islamic Relief Worldwide has started a £2m appeal to provide assistance to survivors who need clean water, food and shelter.
Rescuers in Pakistan are struggling to reach 27,000 people still stranded by the worst floods in 80 years.
At least 1,100 people have died and another 1.5 million are thought to need help since Thursday's floods.
The charity has a large warehouse in east Birmingham where goods and clothing are sent.
However, spokesman Moustafa Osman said it is cash that is needed.
"The first part of the appeal is to help people with life-saving items - tents, blankets, bed sheets, water purification tablets and all they need to save their lives," he said.
After that, the money will go to clearing away mud and landslide debris, he added.