Pakistan honour killing: Son 'back in Birmingham'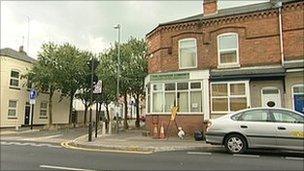 The son of a Birmingham couple murdered in Pakistan in a suspected "honour killing" has returned to the UK, a family friend has said.
Gul and Begum Wazir, from Alum Rock, were reportedly shot after a planned marriage between the couple's daughter and a man in Pakistan fell through.
Mohammad Siddique said one of the couple's sons who had gone to Pakistan with them had returned home.
Mr Siddique said reports the son had been injured had not proved true.
West Midlands Police said they would support the authorities in Pakistan with the investigation.
Mr Wazir and his family had travelled to the village of Salehana in north Pakistan, which is sometimes referred to as Little Birmingham because of its strong ties with the Pakistani community in the West Midlands.
Mr Siddique, Gul Wazir's former boss at the Manor Cars taxi company, said prayers were held in Alum Rock on Sunday evening and the family were "very shocked and very sad".
He said the couple's funeral had taken place on Friday in Pakistan, and added: "One son was with him and he came back from Pakistan yesterday [Sunday]."
Mr Siddique added he had worked with Gul Wazir for the last nine years and "everybody respected him a lot".
"He was a very nice man, very respectable man.
"It is very hard for all of us, very very hard, because he was so connected with my friends."
The MP for Perry Barr in north Birmingham, Khalid Mahmood, said: "Honour killing is absolutely absurd in this day and age."
Related Internet Links
The BBC is not responsible for the content of external sites.