Local West Midlands' businesses 'up for a challenge'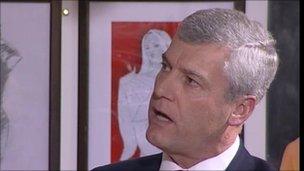 Local companies are ready for the challenge of being put at the heart of the economy again, a business leader said.
Jerry Blackett, of the Birmingham Chamber of Commerce, was speaking at a debate about the economy.
He said with regional development agencies disappearing it would be down to the private sector to create jobs.
But he said businesses were up for the "massive test" and challenge of doing what was right for the economy.
He was backed by company director Paul Reid who runs 3E, a company which installs energy efficient lighting systems. He said businesses had to deal with the reality of hardship.
However, Birmingham Erdington's Labour MP Jack Dromey said the cuts announced in the Spending Review would see workers at small companies suffer.