West Midlands Ambulance Service's foundation plans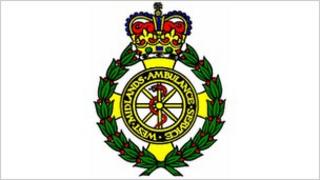 West Midlands Ambulance Service NHS Trust has announced a series of public meetings over its plan to become a foundation trust (FT).
Foundation trusts have more freedom when it comes to both raising money and deciding how to spend it.
The trust has been planning to become a foundation for the past two years.
Sir Graham Meldrum, chairman, said: "Moving to foundation trust status is an exciting opportunity for everyone to have their say."
He added: "Foundation trusts are far more accountable to the communities that they serve.
"Becoming an FT will further strengthen this."
The trust will be hosting a series of 14 public meetings across the region. Details can be found on the trust's website.