BBC Asian Network DJ sentenced over benefit fraud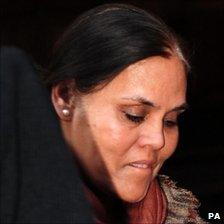 A radio presenter who admitted falsely claiming benefits of up to £18,000 while working as a DJ on the BBC's Asian Network has been sentenced.
Lubna Qazi, known as Kanwal Qazi, faced a three-month jail term but received a conditional discharge in order to care for her severely disabled husband.
Qazi, of Kings Heath, Birmingham, began claiming carers allowance after her husband had a stroke in 2002.
But for seven years the 53-year-old failed to declare she worked as a DJ.
Her radio work placed her above the £95-per-week earning eligibility threshold for benefits, Birmingham Crown Court heard.
Qazi pleaded guilty in November to one count of failing to notify the Department for Work and Pensions of a change of circumstances, contrary to the Social Security Administration Act.
She has not worked for the BBC since informing her employer of the proceedings against her.
Recorder Collingwood Thompson QC told Qazi: "On the basis of your plea and the information I have been given, I have to sentence you on the basis that you knew you were not entitled to those benefits.
"I have to say though, that this is an exceptional case. You have been virtually the sole carer for you husband since 2002."
Qazi has been ordered to pay £100 in legal costs and to pay £17,414 in compensation to the Department of Work and Pensions.
Related Internet Links
The BBC is not responsible for the content of external sites.