MP John Hemming's wife denies stealing kitten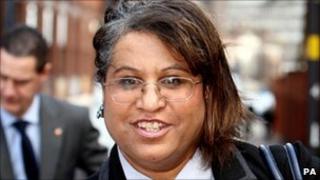 The wife of Birmingham Yardley MP John Hemming is to stand trial for burglary and stealing a kitten from the home of her husband's mistress.
Christine Hemming, from Moseley, pleaded not guilty at a hearing at Birmingham Crown Court on Monday.
The 52-year-old wife of the Liberal Democrat MP apologised for the cost of the proceedings on the public purse.
She is charged with burgling the home of Emily Cox, a researcher with whom Mr Hemming fathered a child in 2005.
The burglary is said to have taken place on 29 September last year.
Mrs Hemming's trial has been set for 21 June.
Her husband has posted a picture of the cat, called Beauty, on his website.