Birmingham City University hosts serious crime seminars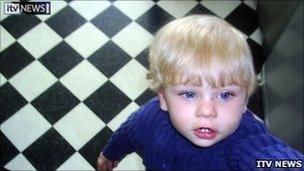 Child murder, so-called "honour" killings and serious crimes will be looked at in a series of criminal investigation seminars in Birmingham.
The events have been organised by Birmingham City University with West Midlands Police to discuss lessons learnt from various cases.
The first seminar will take place on Monday and look at child murders.
Organisers say senior police officers will make reference to the cases of Baby P and Khyra Ishaq.
Peter Connelly suffered more than 50 injuries before he died in 2007 at the age of 17 months in north London.
Peter's mother Tracey Connelly, 28, and her partner Steven Barker were ordered to serve minimum jail terms of five and 12 years for causing the death of a child.
Jason Owen, Barker's brother, was jailed for three years for the same charge.
Khyra Ishaq, seven, from Handsworth, starved to death in May 2008.
Her mother, Angela Gordon, 35, and ex-partner Junaid Abuhamza, 31, were jailed in March 2010 for her manslaughter.
Nick Howe, senior lecturer in criminal investigation at the university, said: "This seminar is the first of four criminal investigation seminars being led by senior detectives from some of the highest profile crimes from the past decade.
"This seminar series builds on the successful murder investigation programme we held in 2009/10 which focussed on cases such as the Fred and Rose West trial, the James Bulger case and the Ipswich prostitute murders."
Dave Marshall, a former head of the Metropolitan Police will speak at the first seminar, along with Russell Wate, an expert in child murder cases.
"Tragically, child murders continue to re-occur," he said.
"This seminar series will bring together senior staff from the criminal investigations involved in these types of crime, to enable us to discuss what lessons are being learnt from such investigations."
Related Internet Links
The BBC is not responsible for the content of external sites.