Khyra Ishaq starvation pair's appeal fails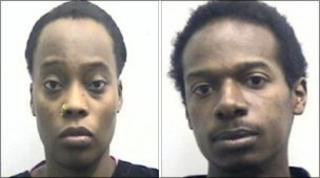 A mother and stepfather jailed for starving a seven-year-old girl to death have lost their appeals.
Khyra Ishaq died in 2008 after months of being starved at home in Birmingham.
Her mother Angela Gordon, 35, was sentenced to 15 years in jail and her ex-partner Junaid Abuhamza, 31, was jailed indefinitely for public safety.
Both pleaded guilty to manslaughter but were given leave to appeal against their sentences in July. These have now been rejected by the Court of Appeal.
The pair are also serving concurrent sentences for child cruelty charges, which they had previously admitted, relating to five other children in their care.
Abuhamza had been told he must serve a minimum of seven-and-a-half years in jail.